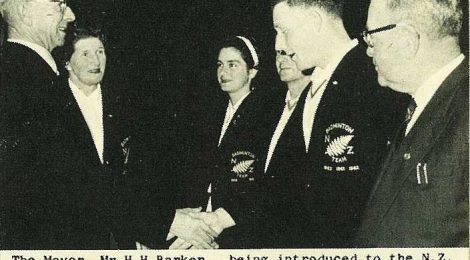 Long Serving North Harbour Player Passes Away
Badminton North Harbour would like to acknowledge the passing of Gilda Tompkins, a long standing member of our association.  Gilda's involvement in badminton covered many different areas of the sport, from representing New Zealand at the Uber Cup inter-zone finals in United States in 1960, through to her many badminton achievements as a dedicated North Harbour player, coach and selector.  Gilda was also a life member of Badminton New Zealand.
Gilda's funeral will be held at Dills Funeral Services, 185 Schnapper Rock Road, Albany on Thursday 15 March @ 12.30pm.