School Holiday Programme
Next School Holiday Programme: Tuesday 23rd – Friday 26th January 2018
The programme is split into morning (9am-12pm) and afternoon (1pm-4pm) at the Active Badminton Centre, 46 Apollo Drive, Mairangi Bay and children are put into groups taken by Badminton North Harbour coaches.
Fun games, skills & techniques are taught at this programme.
When
Tuesday 23rd – Friday 26th January 2018

Morning session: 9am-12pm

Afternoon session: 1-4pm

Where
Morning : Active Badminton Centre, 46 Apollo Drive, Mairangi Bay

Afternoon : Active Badminton Centre, 46 Apollo Drive, Mairangi Bay

Who
Children aged 7-17 years old
Cost
$90 Non-Registered Club Members

$70 for BNH Registered Club Members

Bring
Drink bottle, snack food, and non-marking shoes
This is a Badge Incentive Programme

For any queries on our School Holiday Programmes please contact Mani, mani@bnh.org.nz
In-School Badminton Session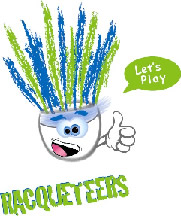 Badminton North Harbour, through our Coaching and Development Officer Mani, delivers badminton to schools throughout the North Harbour Region. We deliver Badminton New Zealand's Racqueteers programme, which caters to the needs of all ages within your school.
The Racqueteers programme is Badminton NZ's national initiative to introduce badminton to children in schools throughout the country. It is a games based programme that focuses on fundamental skills and is alighned with the NZ curriculum.
We also offer training to teachers so that you can continue with a badminton programme after we have visited.
We are also able to run a range of different programmes to cater for your needs, such as full days, field days and package deals. Please contact Mani for any further information via mani@bnh.org.nz
Beginner Badminton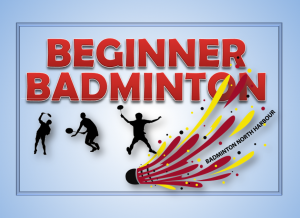 Learn it right, from the start!
Come and join our beginner badminton courses!
Beginner badminton is an excellent start for children as well as adults who are willing to learn new skills. This is also an exciting course for all players, experienced or not, looking to level up their game.
Places are limited so sign up now!!!
Beginner Badminton – 2017
October 27th, November 3rd, 10th, 17th 2017 (On Fridays)
Where/When: 

4.00 – 5.00pm (Children)
5.00 – 6.00pm (Adults)
@Active Badminton Centre, 46 Apollo Drive, Mairangi Bay

Who:Children and Adults
Cost:$45.00 per person for four weeks
Enrolment closing date: Thursday 26th October 2017 2pm
If you have any queries please contact Mani at mani@bnh.org.nz
Save
Save
Save
Save
Save
Save
Save
Save
Save
Save
Save
Save
Save
Save
Save
Save
Save
Save