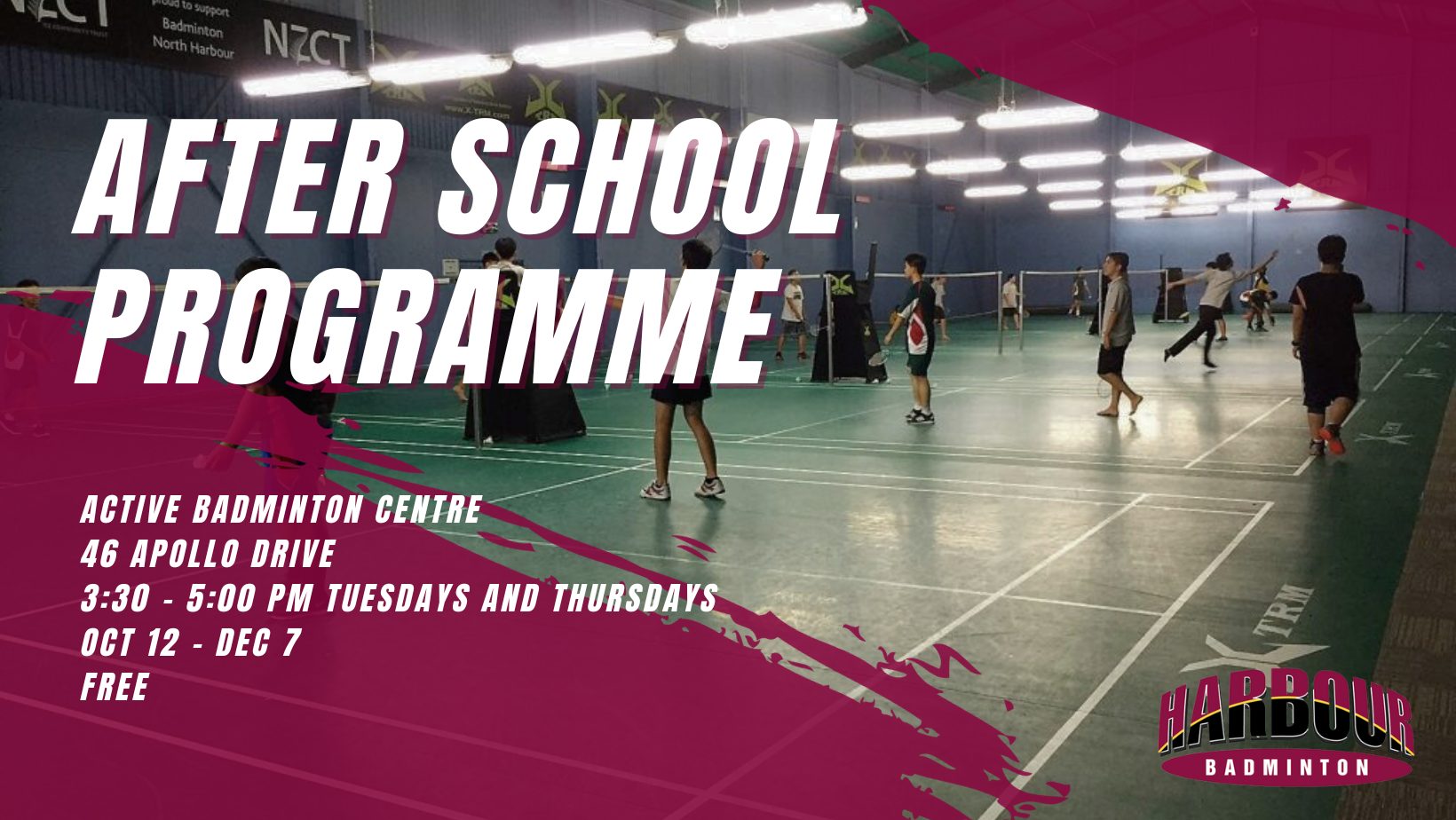 After School Programme is a great way to play casually and be introduced into badminton.
Please note that as we are limited in court space (5-6 courts), match times will be shorter to try and accommodate everyone. Depending on interested numbers, we may also have to separate the days by age groups, ie Y4-8 on a Tuesday and Y9-13 on a Thursday. Please register so that the decision can be made accordingly. The email that you use on the form will be used to contact you with further information on the After School Programme. Thank you!
Active Badminton Centre,
46 Apollo Drive, Mairangi Bay
3.30 – 5pm every Tuesday and Thursday
Term 4: October 12 – December 7
Who: 7-17 years old
Cost: FREE
What to Bring: Just bring yourself (we will be providing rackets and shuttles)
Please note – Coaching is not included in these sessions. Coaches will organise games for the kids where they can practice their skills.
All abilities are welcome.
Registration is now open. Click here to register for the After School Programme.
For any inquiries, please contact Gaea at gaea@bnh.org.nz