The New Zealand Wisden & Slazenger Cup has concluded with North Harbour the champions of both division 1 & 2.
WISDEN TEAM
The North Harbour Wisden team began strongly, winning their pool box against Waitakere 5-1 and Waikato 5-1.  Waikato then played Canterbury, winning 4-1 while Waitakere took on Wellington North beating them 4-1.  This meant that Auckland had to beat Waitakere to progress to the final, however Waitakere were too strong, winning 4-2.  Waikato were faced with North Harbour for the second time, strengthening their team for this showdown.  The North Harbour players stepped it up to convincingly beat the Hamilton based team 4-1.
On the last day of the event, Auckland was up against Waikato in the bronze medal tie.  It could not have been tighter, with the matches finishing on 3-3.  This called for a golden game which was decided through an elimination process.  The women's doubles was the golden game match, which Auckland won and saw them finish with the bronze medal.
North Harbour knew they had an experienced and keen Waitakere team to overcome for the second time in the tournament when they came out for the final.  Needing four of the six matches to seal the win, the men's doubles was the first match on court.  The North Harbour pair of Dylan Soedjasa and Maika Phillips had been playing well throughout the tournament, but today it didn't go their way, losing to the experienced pair of Daniel Shirley & Alan Chan 13-21 9-21.
The next match on court was the women's doubles, featuring Hyun Jeong Ko & Fransisca Rahardja.  This pair proved that the first time they played Waitakere's Danielle Tahuri & Yongshi Xie was not a fluke, winning again in style 15-21 15-21.  One match all and game on!
Men's singles was next on court featuring Oscar Guo and Waitakere junior Isaac Chan.  Oscar showed no effect from a few months off court, convincingly winning 21-5 21-8.  Tie score 2-1 North Harbour.
In the women's singles, North Harbour's Hana Yun faced the gutsy Courtney Trillo, who is known to run all day and give it 100%, and she did not disappoint.  After being beaten by Yun in their previous encounter, Courtney came up with a strategy to put Yun under pressure.  This was to be a much tighter battle, however Yun, using her experience, came through with the win 22-20 21-19.  Tie score 3-1 North Harbour.  One match needed to win.
The #2 mixed doubles saw the experienced pair of Maika Phillips & Anona Pak take to the court against Alan Chan and Yongshi Xie.  Coming off the men's doubles loss, Phillips was determined that this would not end the same way.  After a bit of a struggle in the first game, the pair fought back and found their rhythm in the second and third games to dominate the match and win 16-21 21-10 21-17 securing the win and Division 1 title for North Harbour.
We had our four wins and the Wisden Cup title for 2019.
Results against:
| | |
| --- | --- |
| Waitakere | 5-1 |
| Waikato | 5-1 |
| Waikato | 4-1 |
| Waitakere | 4-1 |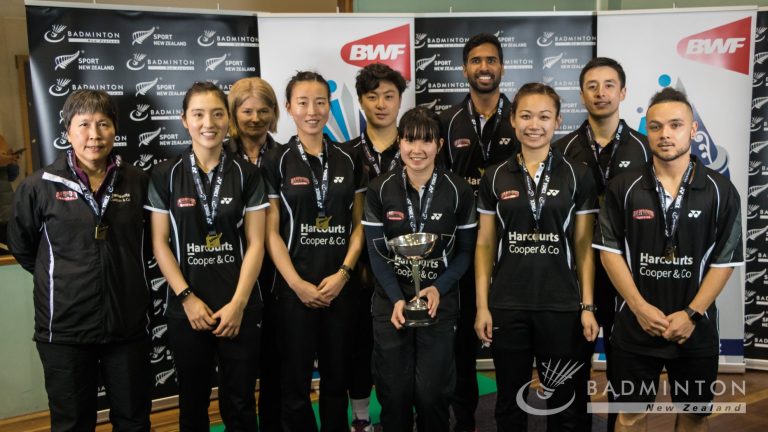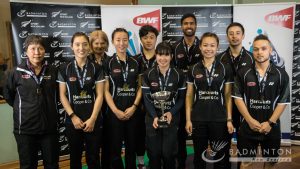 SLAZENGER TEAM 1
North Harbour had two teams in the Slazenger Cup (Division 2) competition.  Team 1 went through the tournament unbeaten, securing their champion status in style.  Their final against Auckland was fought with vigor and pride, each team wanting to be awarded with the gold medal.  North Harbour however, proved two strong winning the final 6-3 to be crowned Slazenger Cup Champions.
Results against:

| | |
| --- | --- |
| Southland | 9-2 |
| Waikato | 9-2 |
| Waitakere | 9-2 |
| North Harbour 2 | 7-0 |
| Auckland | 6-3 |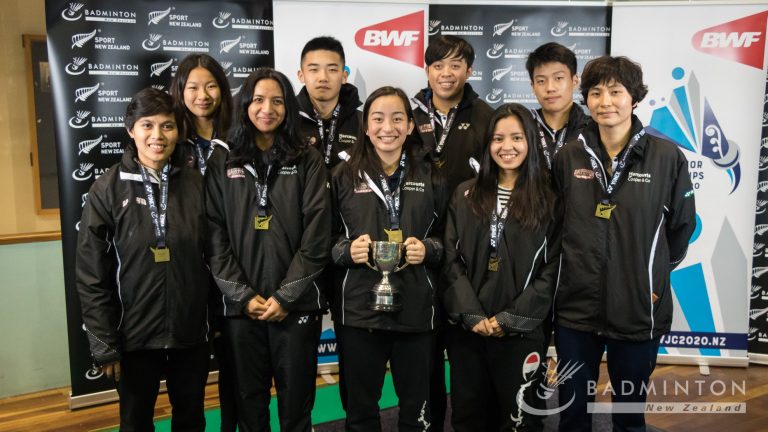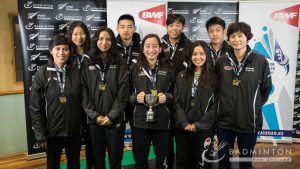 SLAZENGER TEAM 2 
Slazenger team 2 were not going to be the team left out of the limelight, and proved so with their campaign.  With a 3-2 win/loss record, they secured third place after a close win over Waikato in the 3/4 playoff.  This team showed the depth in North Harbour and just how good the players were to earn their third place and bronze medal.
Results against:
| | |
| --- | --- |
| Otago | 10-1 |
| Auckland | 3-8 |
| Canterbury | 11-0 |
| North Harbour 1 | 0-7 |
| Waikato | 6-4 |