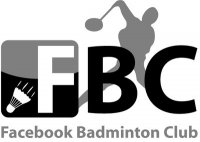 Facebook Badminton Club Website
Facebook Badminton Club is a newly established club, reformed from the old Massey University Badminton Club that played for Badminton North Harbour a couple of years ago.
We play at the Bartercard BNH Centre on Sunday evenings from 7:00 pm – 10:00 pm.
Fees:
Senior Full Membership
$260
Junior Full Membership (under 18 years)
$200
Casual Membership
$160 + $5 per night
Competition Only Membership
$70 *
Visitors Fee
$12 per night
* Members are affiliated to BNH and can participate in competitions, but must pay a full visitors fee if they attend club nights.
Contact:
Wilfred Mak
Phone: (021)236-3716
Email: fbc.helpdesk@gmail.com