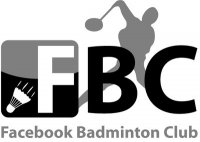 Facebook Badminton Club Website
"Facebook Badminton Club is formed by a group of fun and over-energetic people who wants to play badminton 24/7!! Come join us to meet other badminton players around Auckland.
Our club nights currently run weekly at Badminton North Harbour every Sunday 7 – 10pm."
Fees:
Senior Full Membership
$350
Junior Full Membership (under 18 years)
$335
Casual Membership
$180 ($5 per visit)
Affiliation Fee
$70 *
Junior Affiliation Fee
$55 *
Visitors Fee
$15 per night
* Members are affiliated to BNH and can participate in competitions, but must pay a full visitors fee if they attend club nights.
Contact:
Leo Yeung
Phone: (021) 536 273
Email: fbc.helpdesk@gmail.com