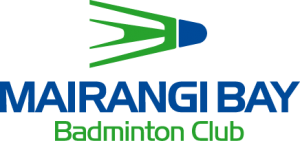 Senior membership is full for 2020 and not accepting Senior visitors at club nights.
Mairangi Bay Badminton Club Seniors meet on a Thursday night from 7:00 pm – 10:00 pm at the BNH Centre. Juniors meet term time from 5:30 – 7pm Thursdays.
The last club night for 2020 is Thursday 17 December.
Fees:
*Senior
$260
Student (Years 9-13)
$240
Dual Club Members
$200
Senior Rep Players
$140 (must pay visitor fee at club)
Interclub Fees
TBA
Junior/Senior Club Visitor
$10 per night
Juniors
$280 (includes coaching)
* A discount of $20 applies for each additional member of the same family
Contact:
Lisa Connell
Email: lisamaynz@gmail.com